New Login Process
Clubspark is changing the login process. Instead of logging in with an email and password (Clubspark login) or other social media account (such as Facebook) you must log in with an LTA username and password.
Start by logging in using the method you normally use.

Most people have a Clubspark email and password. For example: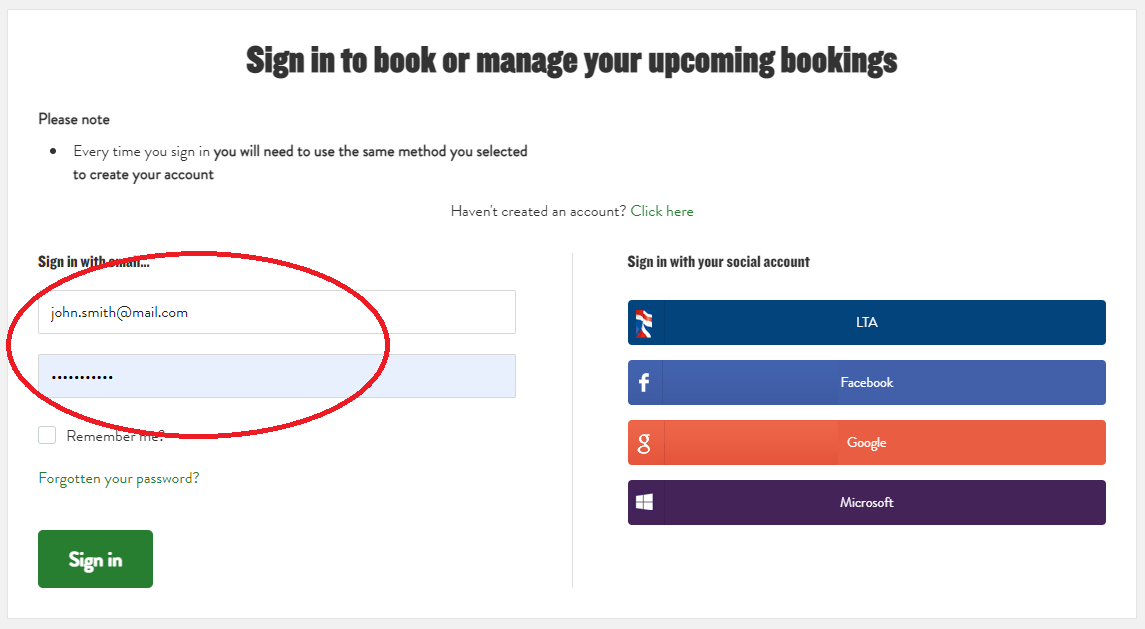 This will start the process of moving to using an LTA account. You will be asked to update your login as follows:
You can see the reasons for the change.
Click on 'Update login now'
If you have an LTA login click 'Yes, I've got LTA account'.
After you have made your choices, click on 'Confirm Details'.
After this you should receive an email confirming the changes.